Jessica Wieselquist, M.D.
Dottie Semonian, FNP
Kelly Silva, FNP
Laurie Pabreza, FNP



20 Research Place, Suite 100
Chelmsford, MA 01863
Telephone: (978) 446-9850
Fax: (888) 360-9873
Don't want to come to the office? Telemedicine visits are now available! Click here to find out more.
COVID-19 Update
Out of protection for all of our patients we have been monitoring the evolving situation with Covid-19. We are trying to make the best decisions for our patients and our staff.
At this point we are still seeing patients. All regularly scheduled appointments will receive a screening call from someone on our medical staff to ensure you are NOT experiencing signs of cough, shortness of breath, fever, or any other respiratory symptoms. Once you are cleared, we will continue with your scheduled appointment. We must be extra vigilant in these uncertain times and reduce the potential transmission of the virus.
We are requesting when coming to the office that you come in alone unless you need assistance. We need to reduce the amount of exposure to all patients.
If you are suffering from coughing, fever, or other respiratory symptoms you must call the office and our medical staff will assist you. We are receiving constant updates on test protocols, test sites, and how to offer our patients testing safely and appropriately.
If you are scheduled for an appointment in our office with respiratory issues , you will be asked to call the office from your vehicle when you arrive and when prompted, enter through Entrance 2 to avoid contact with other patients in the office.
We take the care of our patients very seriously. We are remaining open to provide essential care for our patients during this time of uncertainty. If you would like reschedule your appointment to a later date, please call.
Send us a portal message if you have questions or concerns or to make an appointment.
We appreciate your understanding and continued support during this sensitive time.
Helpful information about COVID-19
This video is long (1 hour) but it has some very useful, practical advice for staying healthy. It is a conference call with Dr. David Price at Cornell medical center in New York City. He is treating people with COVID-19 every day and has about as much first-hand experience as you can get. We recommend taking the time to watch it.
Managing your mental health during the Coronavirus and more helpful things on Thrive Global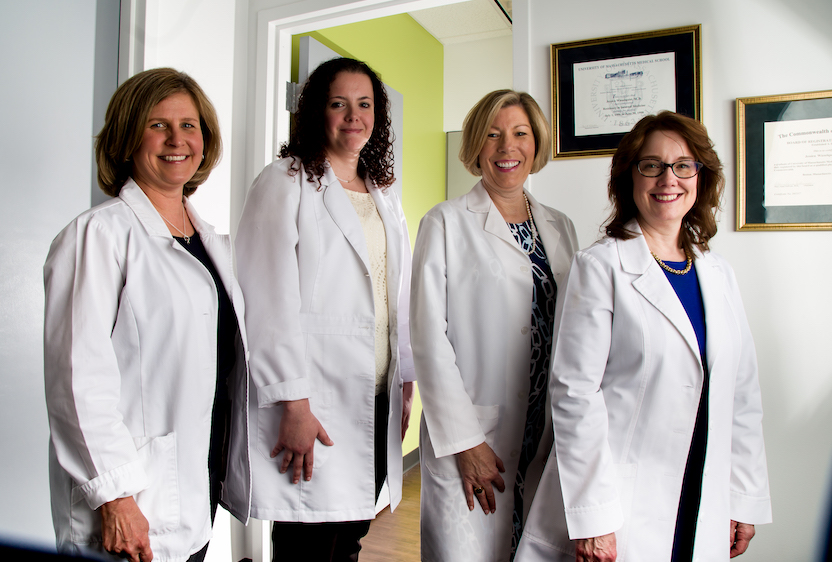 Location
We are located in the office park in Drum Hill. Take exit 32 from US Route 3, then exit the rotary on Route 4 North, towards Lowell. Take your first right on Technology Drive, then the next right on Research Place. #20 is the second building on the left.