Jessica Wieselquist, M.D.
Dottie Semonian, FNP
Kelly Silva, FNP
Laurie Pabreza, FNP



20 Research Place, Suite 100
Chelmsford, MA 01863
Telephone: (978) 446-9850
Fax: (888) 360-9873
Don't want to come to the office? Telemedicine visits are now available! Click here to find out more.
If you have a telemed or in-office physical appointment, download these forms, print them, and fill them out before your visit.
Download the Massachusetts Health Care Proxy.
We have enrolled in the Massachusetts COVID-19 program. We don't yet know when we will receive vaccines. Please use the above link to find out how to get vaccinated.
Thank you for your patience and understanding.
Schedule your vaccination at Lowell General
Info for Lowell senior citizens
Dr Wieselquist got vaccinated on Dec 28. The rest of the clinical staff will be vaccinated in the coming weeks.

Important New Office Protocol for COVID-19
If you have an upcoming appointment, you must contact the office to review our protocol during the COVID pandemic.
You will be asked:
Have you traveled outside Massachusetts recently? Did you quarantine on return?
Are you waiting for the results of a COVID-19 test?
Do you have a cough, cold, sore throat, fever, chills, shortness of breath, or any signs/symptoms of an illness?
Have you had contact with anyone who has either been sick or tested positive for COVID-19?
To keep everyone safe it is important that we review your current health status. If you do not contact the office to review this information, your appointment will be cancelled.
COVID-19 Office Visit Policy
You should come ALONE to your appointment. If you feel you need assistance at your appointment that person should be symptom free of any illness. Drivers should remain in the car. No one except the patient will be allowed in the waiting room.
Masks are required for all visits.
Nursing Staff will call 1-2 days prior to the visit to review your medications.
Please call the office 978-446-9850 (option 0) when you arrive. For your protection we are keeping the office door locked. If you are unable to call with your cell, please ring, we will let you in.
Thank you in advance for your understanding and cooperation. Your health care team is working to keep you safe and healthy.
Send us a portal message if you have questions or concerns or to make an appointment.
Helpful information about COVID-19
The COVID Coach app was created for everyone, including Veterans and Service members, to support self-care and overall mental health during the coronavirus (COVID-19) pandemic. Click here for more information and how to download from the VA.
Managing your mental health during the Coronavirus and more helpful things on Thrive Global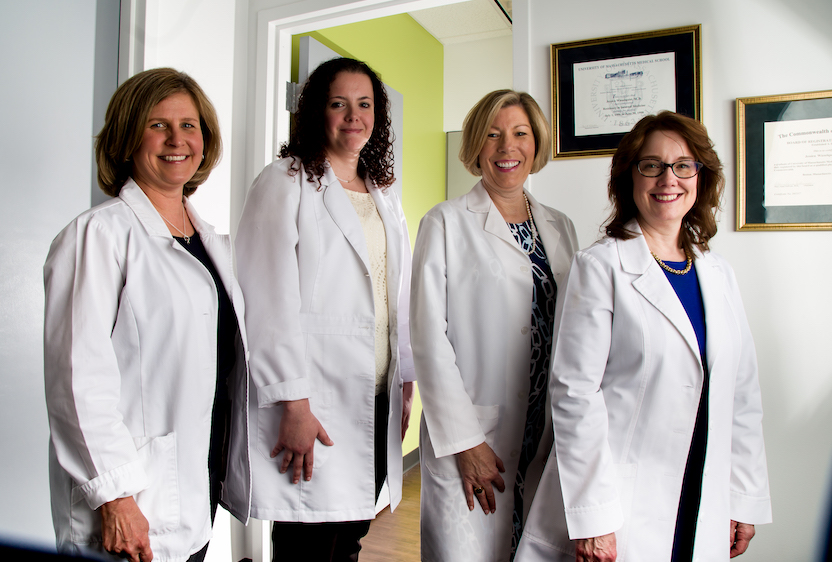 Location
We are located in the office park in Drum Hill. Take exit 32 from US Route 3, then exit the rotary on Route 4 North, towards Lowell. Take your first right on Technology Drive, then the next right on Research Place. #20 is the third building on the left.